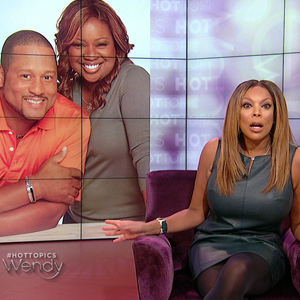 It was a weekend filled with celebrity hookups and breakups.
The world's most famous bachelor, George Clooney tied the knot in Venice.
Jason Derulo and Jordin Sparks called it quits and cooking couple Gina and Pat Neely have decided to end their 19-year marriage.
Then, Rah Digga says Iggy Azalea isn't "real hip-hop." Is she out of line?
Find out Wendy's take on the latest Hot Topics.