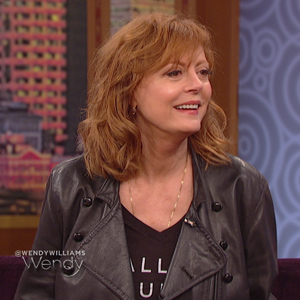 Academy Award winner Susan Sarandon tells us why she's supporting Bernie Sanders for President, instead of Hillary Clinton.
Then, Susan tells us what happened when her son-in-law received an inappropriate text from the nanny.
Plus, Susan dishes about her must-see new film, "The Meddler" and reveals if she has love in her life!