Search Results for 'full'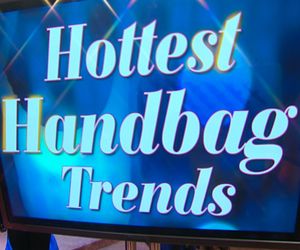 Whether you're shopping for a gift or for yourself, we're all looking for the best deals!
When it comes to choosing the perfect handbag, you should obviously think of function – what purpose do you need it for? How much stuff do you lug around on a daily basis?
Do u need a lot of pockets so you can find your items easier?
The second part of the equation is to find a bag that's flattering to you! Yes, you should actually shop for the right bag for your body type! Like Wendy always says, "the bigger the bag, the smaller the hips."
Before you step out to do your holiday shopping, check out these hottest must-have handbags from style expert Jene Luciani!