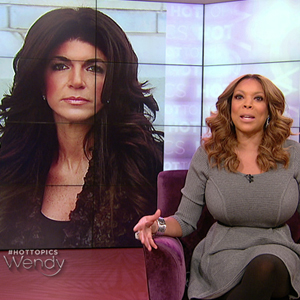 Teresa Giudice surrendered to authorities and is currently serving her 15-month prison sentence.
Find out what Wendy thinks about Teresa reportedly not telling her two youngest daughters that she's going to prison and if Joe is up to the job of "Mr. Mom."
Then, Chris Rock has filed for divorce after nearly 20-years of marriage and Mariah and Nick didn't spend the holidays together.
Plus, Madonna is under fire after posting photos of historic figures to promote her "Rebel Heart" album.
Were they racist? Find out Wendy's take today in Hot Topics.